Sponsored by ...

➲What do the Version Numbers mean?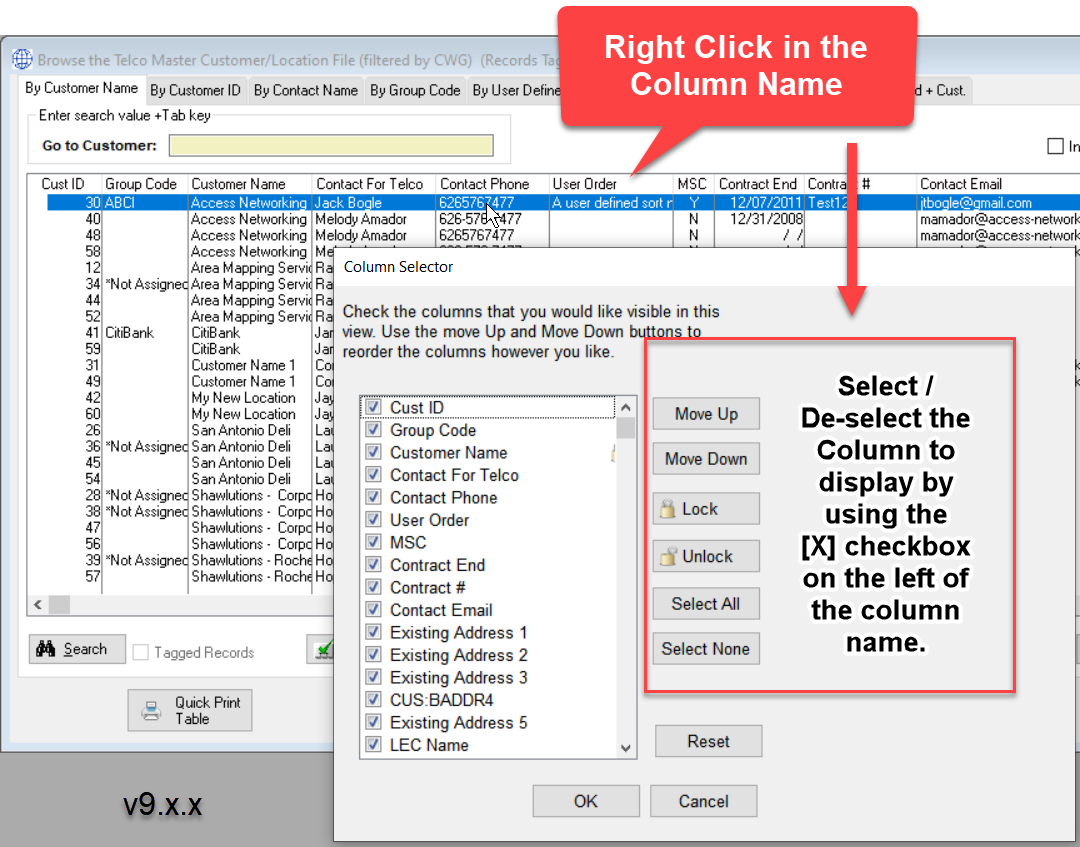 9/17/2018 TelcoMgr v9.1.0
•Enhanced the Browse Table with user-run-time column selection options.
•Updated the Windows 2016 Enhanced Desktop manifest
•Updated Digital Certifications for Binary Files (required for Windows 10, Windows Server 2012 or higher
•Updated the Files and Tables Redirect Control
1/21/2017 TelcoMgr v8.4.1
•Browse Tables have been enhanced with new positioning controls.
•Added new features to Support Multiple Languages by allowing the end-user to change the Window field prompts and to customize the help-files.
2/9/2016 TelcoMgr v8.2.2
•Updated the File Manager
•Updated manifest for Windows 10
•Updated Report Builder
•Updated Windows resizing protocol.
3/4/2015 TelcoMgr v8.1.7
•Updated the net.dll framework
11/10/2014 TelcoMgr v8.1.4
•Enhanced Follow-up and Reminder Calendars
•Made user-login optional
9/6/2014 TelcoMgr v8.1.1
•Added a new feature to allow users to edit the window field names for language translation or an industry specific vocabulary. (requested by user group)
•Added a new feature to allow users to define and edit the Help files
•Updated Report Builder
•Updated File Manager
•Updated Security Features
•Enhanced Tables and Forms
•Updated compatibility with SWORD and QMSCAPA.
•Updated the External File Manager
•Updated IMPEX