Browse Table
Right Click on Any Column Heading
Many of the browse tables allow for customization at run-time by the user.
•Right-click on any column heading to open column options.
•A left-click on Columns... opens the Column Selector option window, and
•A left-click on the Hide Column will immediately hide the Column selected.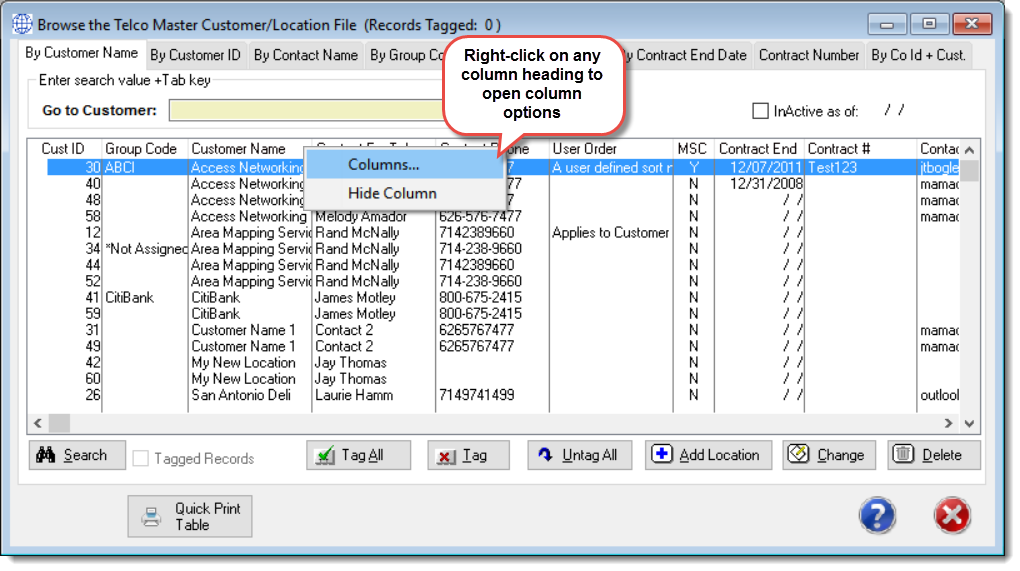 Column Selector Options Window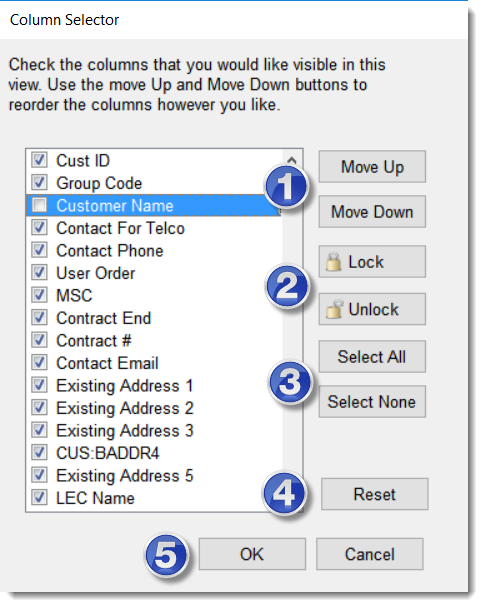 1)Moving the Column Heading Up or Down controls the horizontal position of the column.
2)The Horizontal postion can be locked to prevent movement of its position.
3)Select All columns or none.
4)Reset the columns to there default postions.
5)Save your settings.