The RCT editor window is opened from the Browse the Rate Template List window.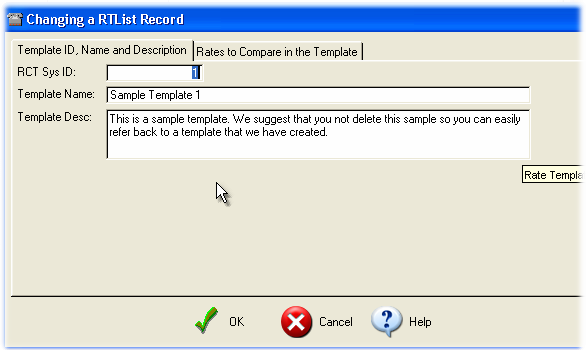 The RCT editor window contains two tabs. The Template ID, Name and Description tab contains the master information about the RCT.
The Rates to Compare in the Template tab contains a list of specific items that are to be included in the RCT.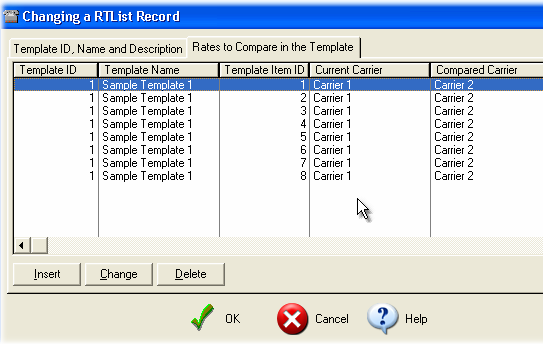 Use the [Insert] button to add a new Rate Item Entry. Use the [Change] button to edit an existing Rate Item Entry.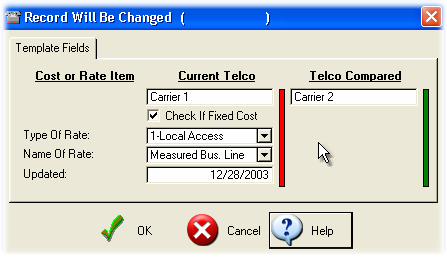 Type of Rate or Rate Groups names and the Name of Rate names can be added or edit using the appropriate Company Setup table.