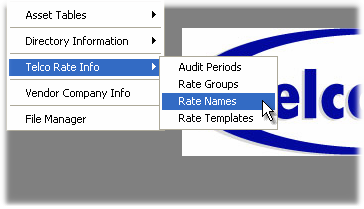 Rate Names are used to describe specific types of rates within major rate type groups. Rate Names are also referred to as Rate Cost Names and/or Rate Cost/Zone Names.
Examples of Rate Names within Rate Groups:
•1-Local Access Lines
•Business Line
•PRI Local Loop
•2-Local Usage
•Zone Usage
•Toll Usage
•3-Long Distance
•Instate
•Interstate
•International
•4-Data Services
•DSL
•Local Loop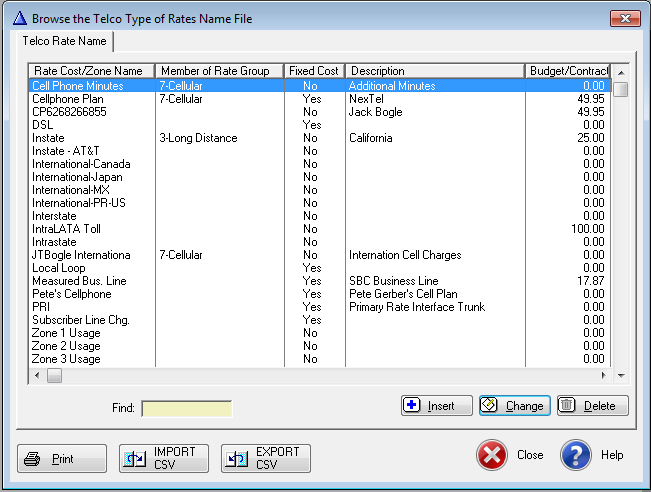 •The Rate Name must be a member of Rate Group.
•Each Rate Name contains default values, which controls whether or not the Rate has a Variable or Fixed Cost when it is used in a Rate Comparison Template or an actual Rate Comparison Table.
See Rate Groups