The first time TelcoMgr is run, depending upon your type of installation (new or upgrade) and License type, you may be asked to add the first user. A User's information is made up of a First Name, Last Name and
Login

code

. When you add a user the password is automatically set to be the

same as the Login code

. The "first user" is automatically set to be a "

Supervisor user

"; after you have finished entering the first user, then you can use the Login code, and Password (which will be the same at this point) to log in.

Change Password : This allows your end user to change his password. He will need to enter both the old password and the new password.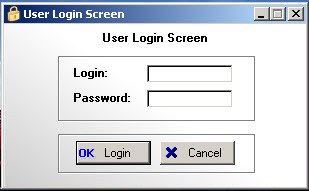 The Login window may vary.