CAUTION

: Setting up Users is optional. Once you create the First User then all users must login. Otherwise TelcoMgr may be used without requiring Users to Login.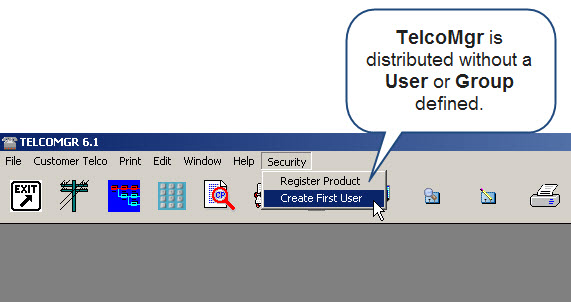 TelcoMgr is distributed with a User or Group defined. Therefore, Login is optional until the First User is created. Once a First User is created then TelcoMgr will demand a valid Login. Therefore, it is very important that you retain the appropriate information about your First User. The process may not be reversed and Login shall no longer be optional to TelcoMgr Users.
USER TIP: Carefully review the section in this guide entitled Admin and User Security before entering your First User.
The "Create First User Wizard" may be found under the Security main menu option and through a couple of mouse clicks your first user may be created.