The
Global Telco Circuits Database

is a tool that provides for search and lookup capabilities for all Customer and Location records, plus Circuits, Lines, Features and Services.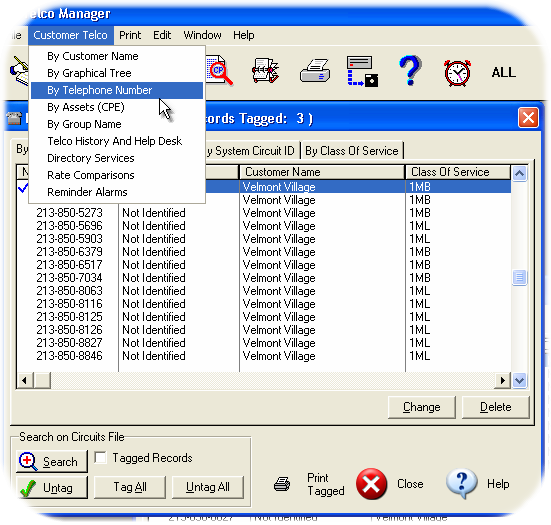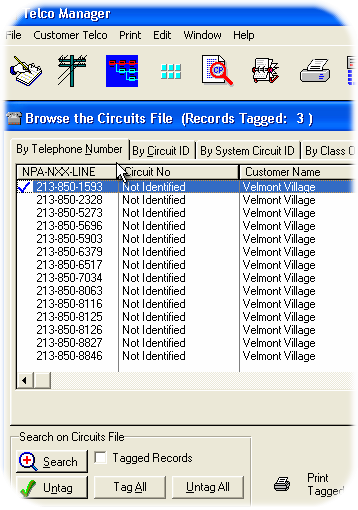 The Search query feature supports Boolean logic, including
1.Contains
2.Equal to
3.Greater than
4.Less than
5.Greater than or equal to
6.Less than or equal to
7.Not equal to
Related Topics
Search button Query By Example

The Copy [To Excel] button will transfer the record contents of the active browse table to a new Excel workbook and spreadsheet tab. The process performs a column for column copy of the records that you can see in the browse table or that you may have tagged. If you do not tag any records, then all records in the file will be copied to an Excel spreadsheet.
More advanced export features are available by using the TelcoMgr IMPEX utility.