TelcoMgr is distributed as a fully working software application, with just a few exceptions. These few excepts allow new users to get started learning about and exploring the many features in TelcoMgr before activating or registering the license.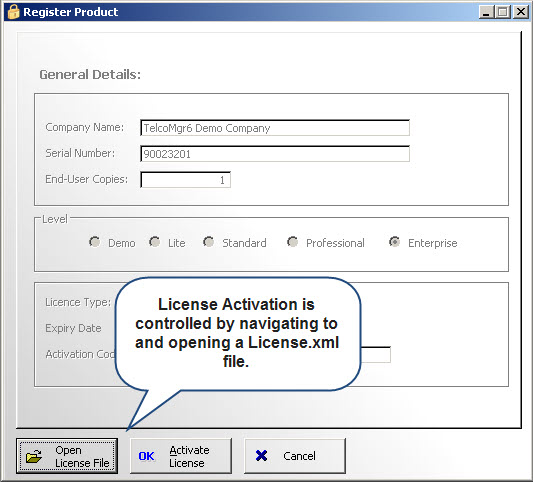 The License Activation information is sent to a Licensed User as an XML type file via an Email or on computer media. The License Activation information may be manually typed into the fields as shown above or imported from XML file as described below.
Tutorial for Importing the XML License File:
1.Click on the [Open License File] button and navigate to the place where you License file was saved on your computer. The License *.XML file is not installed with TelcoMgr but is sent to the person that has acquired the License.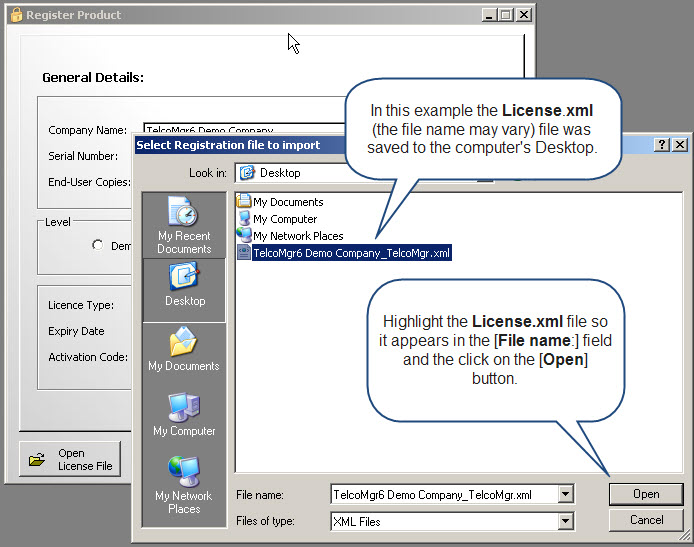 2.Select the appropriate License.xml file (the name may vary), making sure that the [File name:] field contains the License file name. Click on the [Open] button, which will close the window and load the contents of the XML file into the TelcoMgr License Activation window.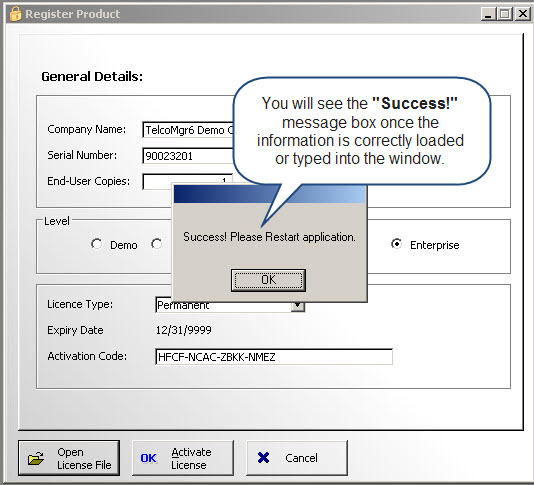 3.Click on the [Ok Activate License] button once the License information is loaded into the TelcoMgr window
4.Optionally setup your First User.