Use the Telephone Number and Circuit ID browse window to create a report for user defined report criteria.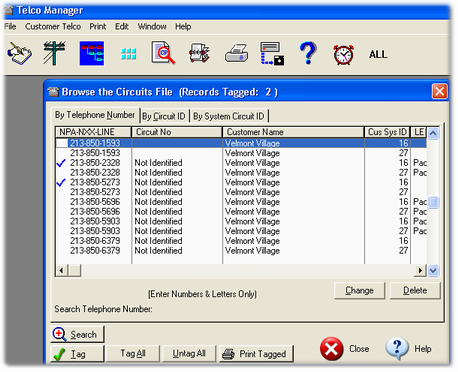 Use the [Search] button to query the Circuits File for your own criteria.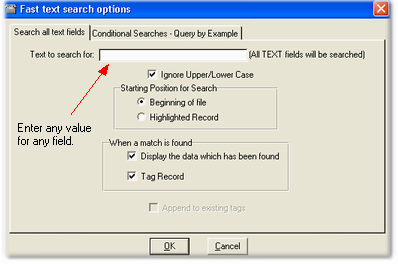 Use the [Text to search for:] field find a particular telephone number or circuit ID. An entry in this field can be used to search the value in any field in the Circuits File.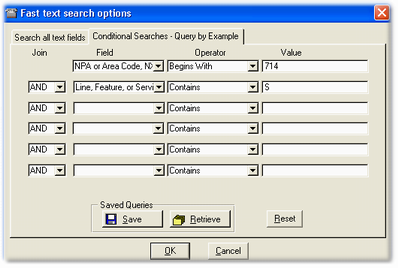 Select the [Conditional Searches - Query by Example] to narrow your tagged browse.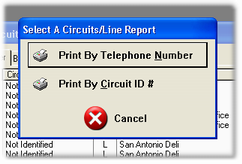 The records tagged may be printed in order of the telephone number or the circuit ID number.