TelcoMgr provides an efficient means to set electronic reminders and alarms for 'to do list'. The Reminder Alarms are ideal for adds, moves, changes and Telco orders.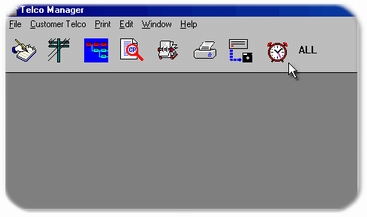 Select the 'Alarm Clock' to open the hot messages or reminders that have been added to the reminder database/queue. 'ALL' indicates 'All Users'. The Reminders Browse Table below will only show the Reminders set for a specific User. However, the Print Reminders option will allow all Reminder entries to be printed.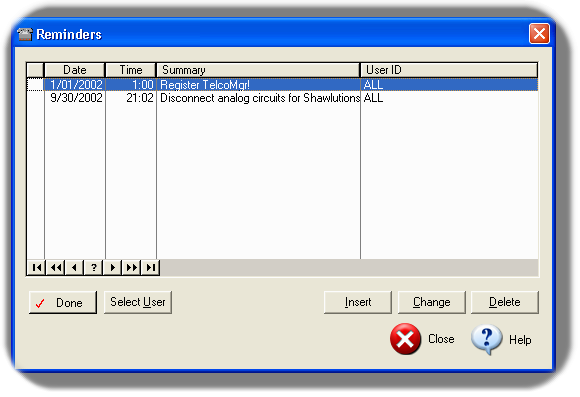 Alternately, Reminder/Alarms may be entered for a specific User.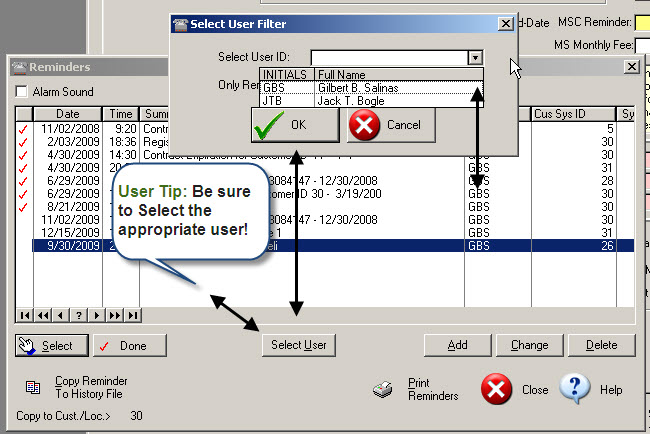 Reminder Alarms may be created or edited the same as other database entries. Select [Change] to edit the existing 'Reminder'.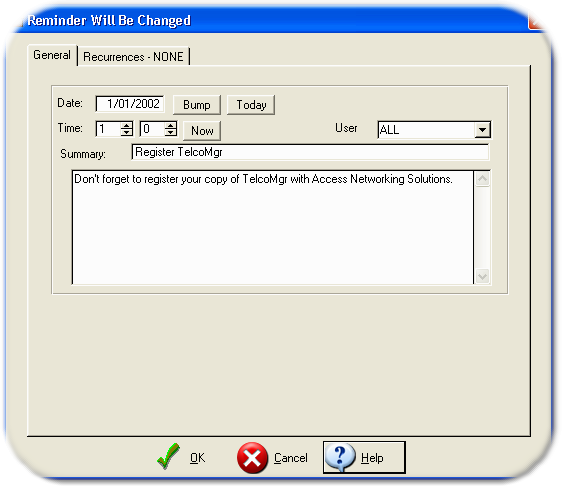 Optionally you may add reoccurring reminders Daily, Weekly, Monthly or Yearly. To set a reoccurring reminder simply complete all of the fields on the appropriate screen.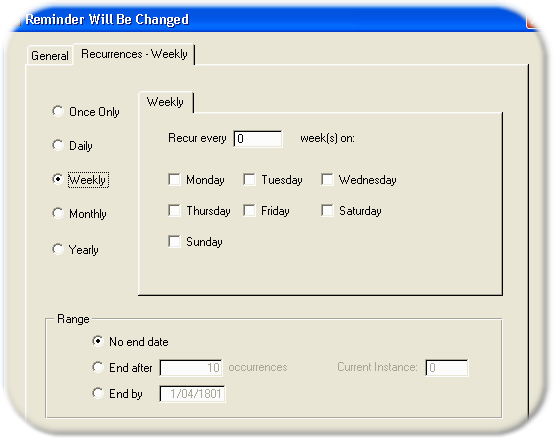 A reminder can also be set from the Telco Customer/Location main window and the Circuits PCA tab.