•TelcoMgr Message Clock (msgclock.exe) application is supplied as an external Alarm Clock with an alarm snooze control. This application can be replace with a "user-defined" application like a "macro maker/player" that can be used to send an email message or SMP message to a cell phone.
a)Once the reminder alarm is triggered then TelcoMgr can automatically launch TelcoMgr Message Clock which can send an audio visual message that is external to TelcoMgr.
b)This external alert method is considered to be more passive than the TelcoMgr built in alarms.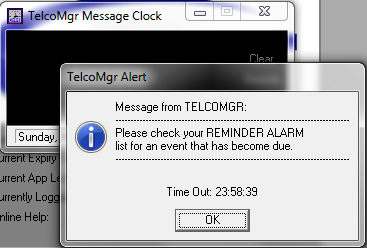 Once the "Message" window is closed a new message alert is set by the Message Clock until the "Alarm" is "Clear" and a new time is set by the "Snooze button."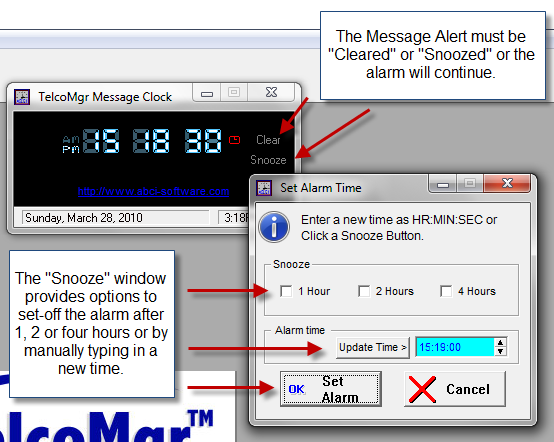 a)To use the [Snooze] button click on one of the checkbox option or type in a new time using the time format of hour:minutes:seconds.
b)You can use the backspace key to clear the existing time.
c)Also, you can click on the up or down arrows to increment the time.