TelcoMgr includes a built-in Glossary of Telco, Computer, and industry terms. You may add, delete or change the glossary to fit your needs. In addition, the Glossary may be printed to a standard Windows printer. From time to time
ABCI Software

will update the glossary and make it available to you for installation on your local computer.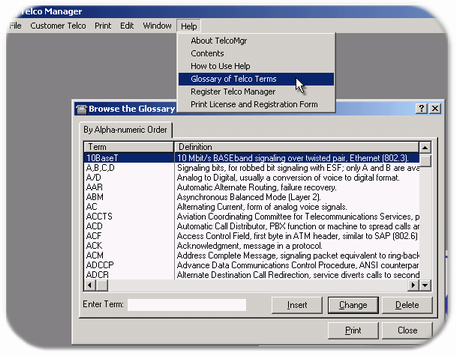 The Glossary can be found under the [Help] option on the Main Menu Window.