Expense Reports may be printed with user-defined report titles.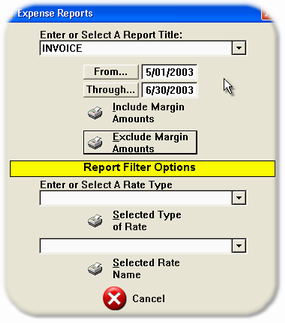 The Expense Report may be printed according to a user-defined date range.
Optionally, the [From...] or [Through...] buttons open a Calendar for a date selection.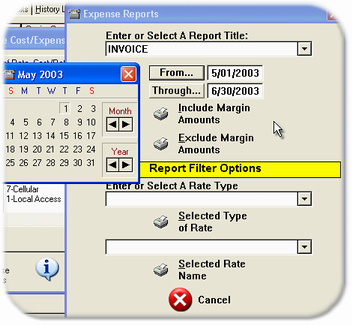 Optionally, the end-user may print the report with or with the Margin Amounts. The following sample report with the title Invoice shows the Margin computed for each Rate Type, Margin subtotals and Margin grand totals are also shown.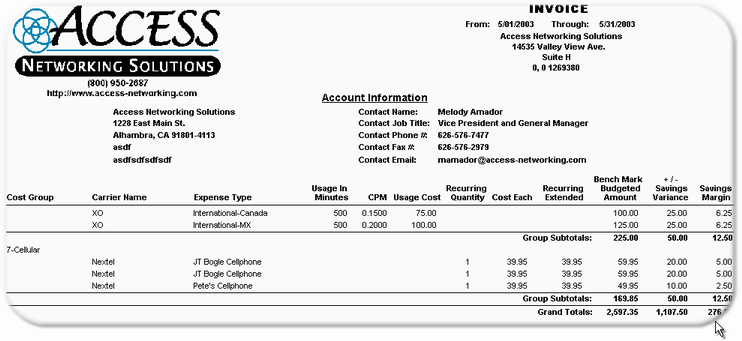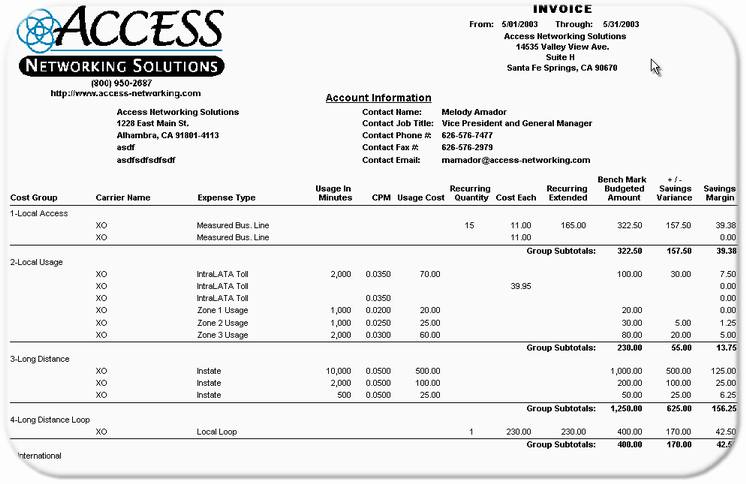 Expense Report Filter Options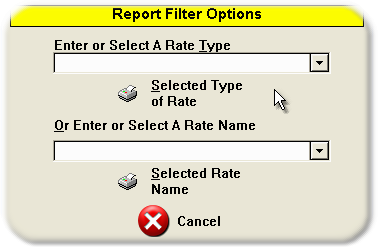 The Expense Reports may be filtered by the Rate Type or the Rate Name.