Email Construct Button
The [Create Email] button will construct an Email Message from the data entered into the Telco History.
•The Email Preview window opens and loads the active or highlighted Telco History record.
•A preview of the Email as constructed from the Telco History is shown in the example below.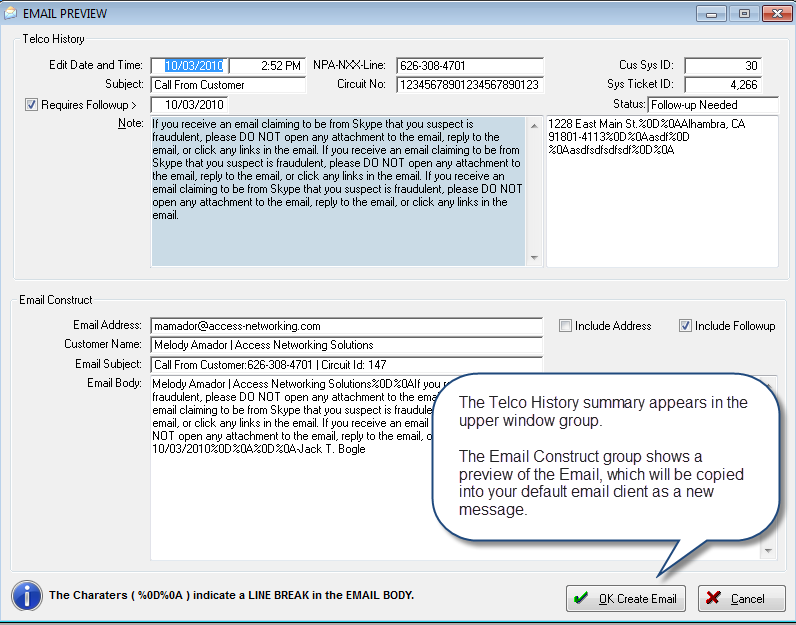 •The Email Preview is a "read only" window and the contents must be edited inside the Telco History.
•Click on the [OK Create Email] button to copy the Email Construction into your computer's default Email Client.
USER TIP: The Email construct may be edited once your Email Client is opened, or;
[Cancel] the Email construct and edit the fields inside the TelcoMgr History record. You may repeat the process as many times as you deem necessary, Email Construct text is not stored.