Each TelcoMgr account record includes a History Log. The History record is used for Help Desk notes and Trouble Tickets.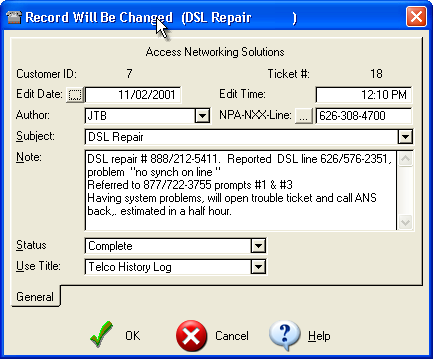 The Date and Time are automatically entered, modify these as needed.
[Author] identifies the person recording the history.
[Subject] identifies the primary subject/topic of the history.
[Note] is used to record more details. The [Note] field may include up to 2,000 characters and/or 350 words.
[Status] is used to distinguish the general state of the history entry.
[Use Title] is used to enter/select a report title for each history entry. The default setting for the report title is located in the Company File screen.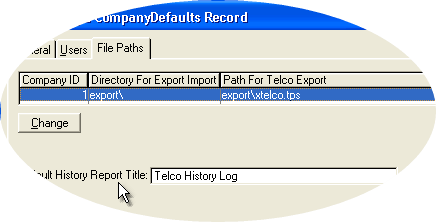 History entries can be created from the Set Reminder Alarms Browse window.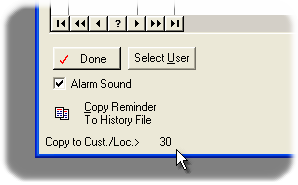 NOTE: The Reminder will be copied to the Customer/Location record that appears below the [Copy Reminder to History File] button.
The Customer/Location ID can be entered by editing the reminder or selecting a Telco record from the browse window.